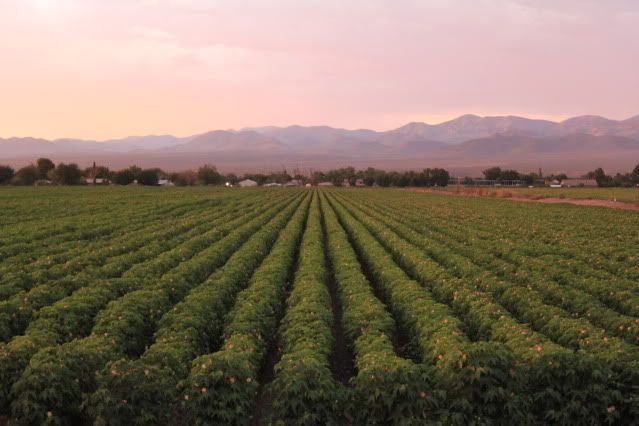 "Let the thief no longer steal, but rather let him labor, doing honest work with his own hands, so that he may have something to share with anyone in need".  Ephesians 4:28
What is integrity?  If someone asked you if you had it, what would you say?  Do you know its definition?   Do you have it?  Do you even care to have it?  Do you strive for it?
The dictionary defines it as -
in·teg·ri·ty/inˈtegritē/
Noun:

The quality of being honest and having strong moral principles; moral uprightness.
The state of being whole and undivided: "territorial integrity".

Synonyms:

honesty – probity – entirety – rectitude – wholeness
The quality of being honest, having strong moral principles, moral uprightness, where have these qualities gone?  Where is integrity in America?  Why is it that it has become so easy for us to lie and steal from those around us and those we work for?!   Everybody says they have integrity but their ability to be honest about it is non existent!  Integrity takes humility and we Americans are way too prideful for that!  It is never our fault,we rationalize our lying and stealing because we figure we deserve what we are taking, we say we are honest with one side of our mouth and then lie without a thought out the other side!
It seems today that no one wants to actually work to earn their pay check.  No, they want you to pay them and then maybe if they feel like they will work.  When I was a kid I and had a job, I worked and I worked 7 days a week and I didnt go out and do any fun stuff because I had a job.  I was raised that my job was to be my first priority outside of some family emergency.  Today, nobody seems to put their job before their life.   If they want to do something they expect their employer to just deal with it.  Really?  I bust my ass for years in school and afterwards in order to build a business and to give you a job and I am made to feel like I owe you?  What in the world has happened to this country?!
I dont have very many employees and because of that we are all very close, all of them I would consider friends.  Dont get me wrong, I know I am far from the best boss but I try very hard to be a good boss.  I dont go around yelling and screaming about all the stuff that isnt being done, that could or should be done, that wasnt done because they had something "better" to do.  I do occasionally raise my voice when everything has built up and overflowed but honestly it isnt as much as it should be.  And yet I have someone or someones who steals cash from me on a regular basis.  They take it from the cash drawer, they take it from our "special needs" fund, they take it from the stash in my office managers locked office.  Somehow, for some reason, one or more of these people who I call friend thinks it is no big deal to take $20 or $40 or $80 whenever they need it.  Where has integrity gone?
Not only do they take money but they take medicine and dog food and who knows what else and they obviously dont feel very bad about it because they keep doing it.  I just spent several thousand dollars upgrading my security system in the clinic not because Im worried about someone outside breaking in but so that I can keep track of my "friends" who work for me!  Why?!
Why should I have to do that?  Why cant I be a good boss and expect my employees to be good employees?  What has happened to integrity in America?  What ever happened to working for the wage that you agreed to work for?  If you said you would work for that then why do you feel you need to steal from me?  Why does my office manager now have to watch the cameras on the ipad that I had to buy her to keep track of what is going on with my "friends" that work for me?
Yep, Im frustrated and irritated and upset and yes it is almost that time of month but dammit!  Where has integrity gone in America?  Why can a spade not be a spade and a honest hours of work done for the pay that one agreed to work for?   It is no wonder this country is headed down the economic ladder fast!  We are a lazy and untrustworthy people who dont know how to work!
What has happened to integrity in America?!  I know my issues are nothing compared to what larger companies and business deal with everyday.  One reads in the paper or sees on the TV or finds on the internet about how unfair this or that or the next thing is for Joe Q Public!  Women pop out babies like candy and expect the government and ultimately those of us that actually work, to pay for them!  The more they pop out the more money they get!   People get paid more to be unemployed then they do to work, it is no wonder that nobody wants to work!
I drove by a guy on the street holding sign saying he needed food.  I give him $20 and then I look over at the girl just a few feet away from him who is twirling a sign and I think, WOW, I just gave that guy who is doing nothing but waiting for handouts more money than that girl will get paid in 3 hours of actually working.  Not that one shouldnt help those in need but if she can twirl a sign, why cant he?  I remember a few years ago some kid on the sidewalk who was begging for money while he played on his iphone!!  Seriously, what has happened to integrity in America?
Everybody is against the illegal immigrants and living in arizona I know the damage that they can do but I also know that they are the only ones who arent afraid to work!  You wont see that guy on the corner asking for a handout going down to the onion field to hand pick onions!   How many of you are willing to go out in 110+ heat and roof a house?  I have been there and done that and it isnt pleasant but I was raised to work regardless of how horrible it was!  What about using IUDs on women who are on welfare after one baby since they obviously cant afford to be having children?  I love my kids but I only had two because I know they arent cheap!
Obama wants to make healthcare so that everybody can have it, how about if we make it so everybody has to go and get a job first and then maybe we can think about handing out healthcare.  Not that people dont need healthcare but why cant they get it the same way I do?  By paying for it!  Why not make laws limiting the amount of money that someone can sue a doctor who is "practicing" medicine, in case you didnt know that is what it is called,  a practice, so that the doctors could then lower their prices because they would not have to spend a gazillion dollars on malpractice?!
What has happened to integrity in America?!  Why is it that one feels they have to lock their car to go into the local veterinary office?  Why is it that instead of turning in someones wallet it seems like whoever found it goes by the finders keepers, losers weepers policy?  Why is it that instead of going down to pay for your gym membership so your card works, you just stand at the door and until someone lets you?   Why cant we go to work and work and go home and go to bed and get up the next morning and do it all over again because that is what this country was founded on, HARD WORK!