Holy moly, I dont know where time goes these days! I had very good intentions of getting this post written up last week while at the airport waiting for the plane to DC but i couldnt get the dang internet to hook up! And then i just never got back around to the computer which i think is a good thing because it means i had better things to do then waste time on the internet

so anyway, after my first 8 weeks, what are my thoughts on the DoggCrapp training? Well, first off, it is important for me to note that i did a modified DC program because quite frankly, in just too busy to dedicate the amount of time necessary for the complete training time/protical. That being said, after the first few weeks of adjusting to a completely different kind and way of lifting, i loved it!
I failed miserably at keeping up with my videos of discussing my thoughts and such but i did take pics every workout day and i posted every workout video so it isnt like i didnt do anything!
here is the latest video that i did a week ago.

I got a late start on the whole dieting thing. The boss wrote me up a pretty simple diet and for the most part, well, i suck at it! I do well for a few days and then it all goes to hell. But i did promise that i would do better. My goal is to get my bodyfat down to about 11% to see if i can get all the extra fat off my butt and thighs. im committed!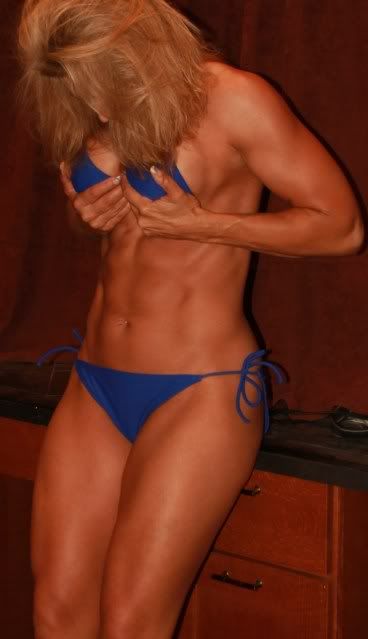 Yesterday was my 40th birthday! I have to say that 40 is way better than 39. 39 is so lack luster. There is nothing special about it. At 40 it is like people expect you to look all gross and fat and flabby so when you dont, they think you look better than you probably do

Im going to do another 5 weeks of modified DoggCrapp training. The boss has narrowed down the number of exercises to two different ones per body part so it will be pretty simple. I have promised to do better on the diet and i make no promises on the videos or anything else because i suck at keeping up with my logs lately.

I will try to do comparison pics and stats at the end of the next 5 weeks if we switch programs then. Maybe