I was a total pig last week and over the weekend. Ok, not a total pig pig like ravenous pig but i ate more than i should have. Here is the thing, when i was fatter, you know, body fat over 15%, when i ate wrong it didnt really show that much. I was already pretty fluffy and so a few pounds of water were no big deal. But since getting my bodyfat down to around 13%, it makes a HUGE difference when i eat wrong! My abs disappear and my face gets round. BLAH! I hate it. Which means i need to do better about watching what i shove in my mouth!
Busy day on saturday and poor sleep saturday and sunday night made me a bit leary about how i would fare on todays leg workout. Up at 4 with 2 sets of 25 hanging leg raises done and in the books.
DoggCrapp Training Day C-1
legs
seated calf raises
*40# for a lot


was talking to the boss and didnt count but i know it was more than 25.
seated leg curls
*35# wu 5
*85# for 15
*85# for 10
*85# for 10
Squats
*45# wu 5
*135# wu 5
*210# for 10
*165# for 15
Now i know my form is not perfect and im not making it to parallel but im getting close and im feeling it in my legs and the boss has told me to stop over thinking it because the harder i think, the more i worry about it, the worse it is. so it is what it is and ultimately since im not competing in anything, it doesnt matter if my form is a bit off! at least im moving the bar more than 2 inches

widowmaker leg press
*410# for 20
the boss said dont stop, no matter what. i came dang close on rep 13 and they were pretty slow after that but i got 20 of them. next time im shooting for 25!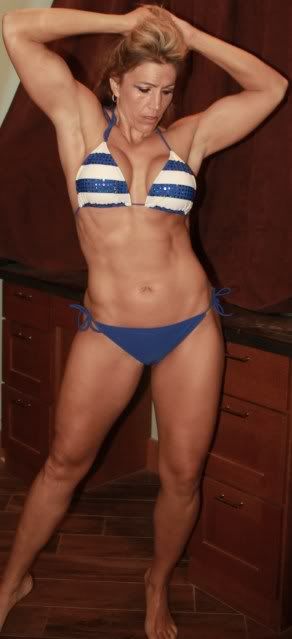 it has been a very very long day! Short staffed and no kennel help! I will be ready for bed tonight for sure!