I usually have them schedule ranch calls on wednesdays for two reason.  One, that is the day that Jenna pants works and she is my best helper with the horses and cows and knows where most things are in my truck.  The second reason is that wednesdays are my off day from the gym and so i dont have to miss a workout
   One has to make the most of their time and plan ahead!
Todays ranch calls were to the Bayo Telles ranch and the Antelope ranch.  Jennas husbands family owns the Antelope.  We had trich testing to do on the Bayo Telles ranch and some colt castrations and then at the Antelope ranch we had semen testing and trich testing.
We stopped at the Bayo Telles first.
There was only the help present and they really didnt know what was happening.  One of the guys was walking out when we pulled up with a 12 pack of coors light and a box of tomatoes.  Breakfast of champions there!
We did the horse castrations first and the owner of the grey was so worried about the horse hitting its head on a rock or laying on a rock.  I imagine he cares way more for the horse than he does his wife!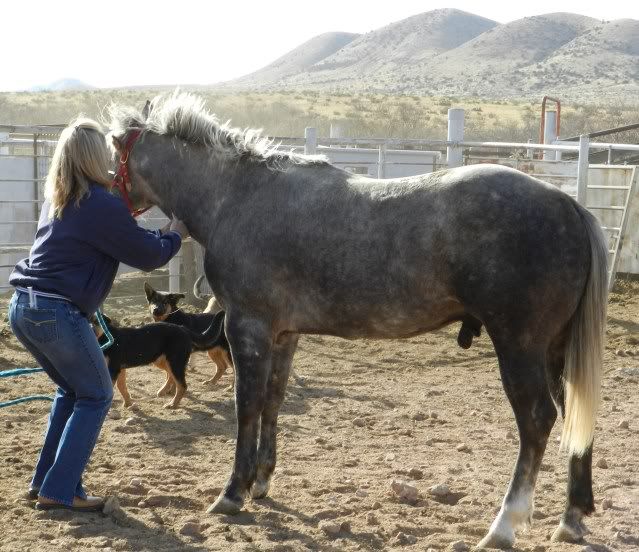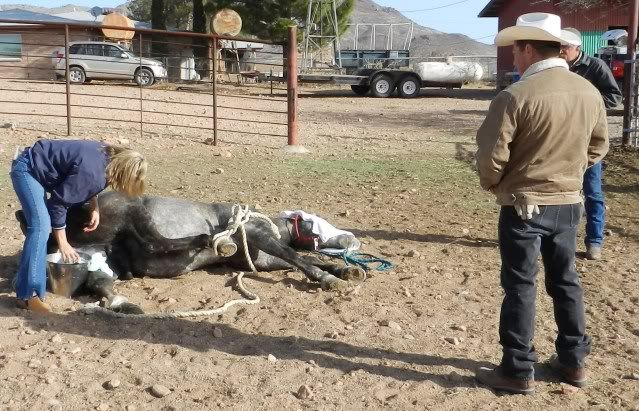 Booba was very interested in seeing how the castration was done.  I think his girls are starting to get to be high school age so he probably wants to know how to take care of such things if the need arises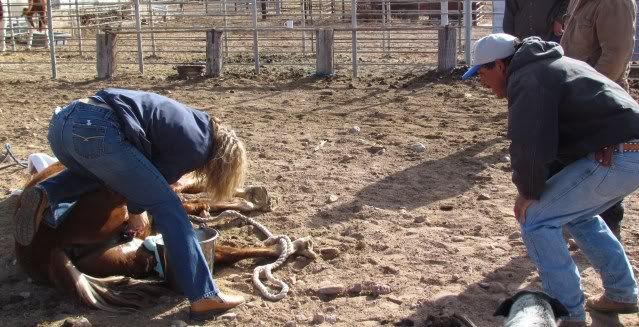 I HATE a teco chute!
There were 3 "cowboys" but for some reason i still had to help with the chute.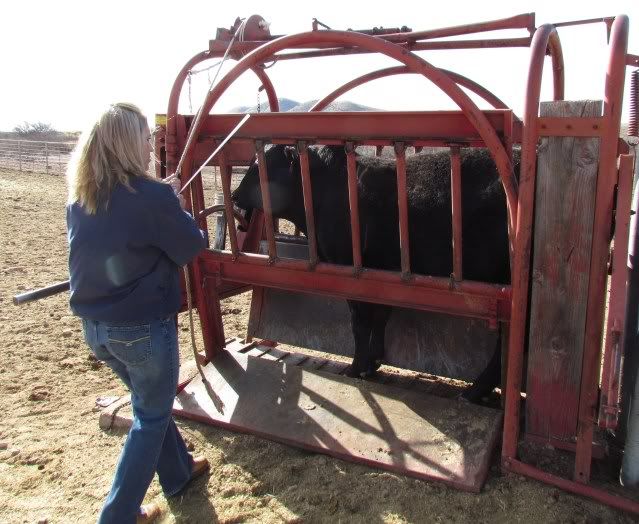 The cutest thing there was this mini.
Done there and off to the Antelope.
We pull up and within about 50 yards of the chute they have this bull roped and pulled down looking at his foot.  LOL Here in arizona they still do things the "real" cowboy way!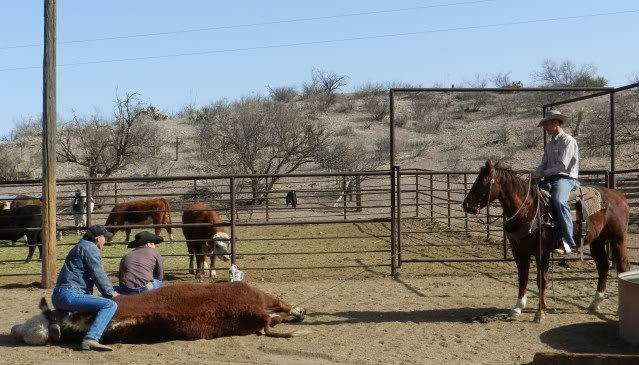 Jenna collected semen, Ryan worked the probe, Phil gave vaccines and Dalin kept the chute loaded with bulls.  It all went smoothly, well mostly smoothly.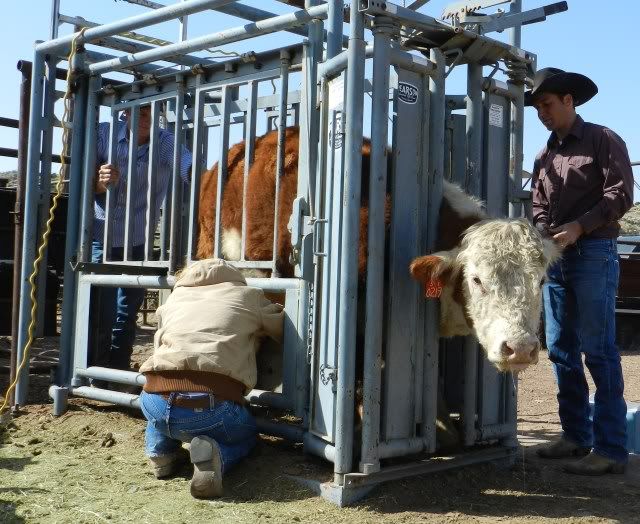 Phil tipped the horns on this young hereford bull and he showered Jenna pants with blood.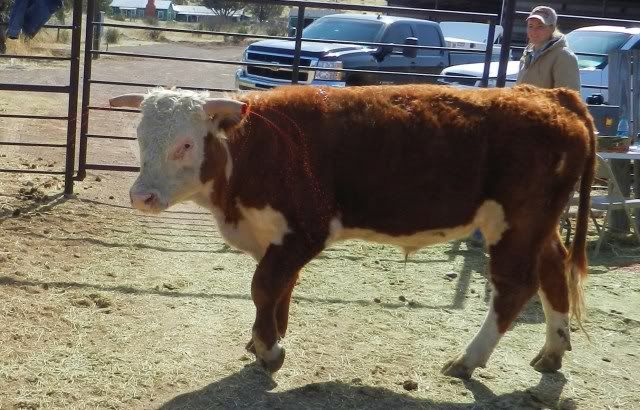 Im not a huge braham fan but they are a beautiful animal.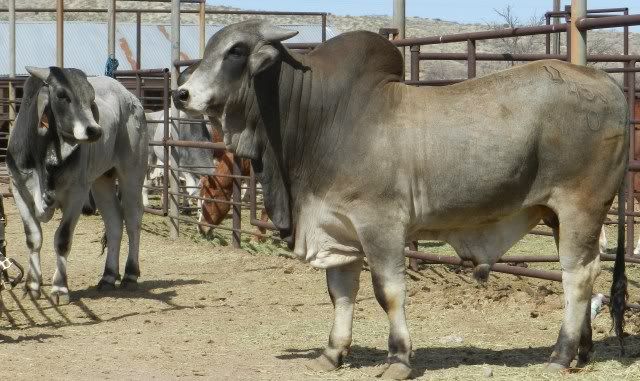 This one learned quick that if he dropped in the chute, we shad to stop messing with him.  He got to go without a full test because he was going to hurt himself or someone and it wasnt worth it!
The drive home was uneventful and we had a few dogs waiting here and a few sick ones that are scheduled to come in soon.  Overall i think it has been a pretty darn good day!